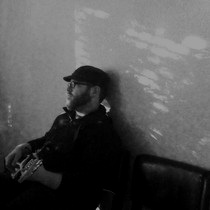 great beginnings ep (2013)
The recording process for this EP was an exciting experience and a labor of joy. I hope this music inspires you and blesses you. I hope that the love of Christ visits you and that you find your way in His life.
ALBUM CREDITS
All Songs Written and Performed by Jacques Guidry. All songs recorded, mixed, and mastered by Daniel Wininger. The Wretched Valley Hymnal is Jacques Guidry and Andrea Carroll.
"There Will Come A Day"
Bass, drums, vocals, tambourine, and guitars by Jacques Guidry. Sleigh bells and glockenspiel by Daniel WIninger.
"The Cold Dark World (Live)"
Guitar and vocals by Jacques Guidry.
"Twisted Branches"
Drums, guitars, lead vocals, and claps by Jacques Guidry. Bass, string arrangements, harmony vocals and claps by Andrea Carroll. Claps by Daniel Wininger.
"Backwoods Instrumental"
Guitars by Jacques Guidry.
Thank you so much to DANIEL WININGER! He was awesome to work with and he made the recording process enjoyable. I was glad to have worked with him. He is an awesome engineer and I recommend him to everyone and anyone.
Thank you so much to ANDREA CARROLL! She is my musical collaborator and bandmate. Her work in "Twisted Branches" showcases her talent as a world class musician.
Ghost Feather | Like the sea (2019)
I never thought this day would come. This album is akin to a painful birth. There were many obstacles and life forces that hindered me from finishing this music. But, it is finally here. Thank God. To me, this album represents a beautiful summary of my 20's. It is the capstone of an adventurous decade of discovering myself as a man, meeting my wife, and having faith in the Lord through good or turbulent times.
Released March 28, 2019

All Tracks Produced and Written By: Jacques Guidry
Co-Produced and Engineered By: Jared Shotwell
Recorded and Mixed At: Salt Lamp Sound
Mastered By: Matt Parmenter (Ice Cream Factory Studio)
Artwork By: Jenny Ann Wabe